Provide for destitute, orphaned, and handicapped children without regard to caste, creed, race, or religion in a loving family environment and develop our children into successful, productive, and responsible members of society.
Goals
HOINA's main goals are as follows: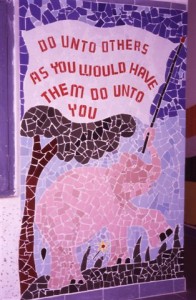 To provide basic needs for our children in a caring family environment.
To provide education, whereby each child who leaves the orphanage has a marketable skill or talent that will allow them to support themselves.
To provide medical aid, spiritual guidance, and foster a feeling of pride, heritage, and culture.
To become involved in the community where our children live and address the human, social and economic needs of the people.
To incorporate the arts into the lives of our children.
To communicate, research, investigate, and study cases of economically handicapped and socially deprived people, especially children.