We believe education is the key to ensuring a better life for our children. All HOINA children are provided an education. If they are admitted to HOINA at a young age, they are sent to English speaking schools so they will become proficient in English. If they are admitted at an older age,
they are sent to native language schools.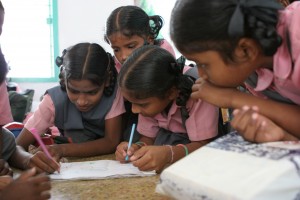 After 10th grade, we access their aptitude and interests and the children are sent for higher secondary schooling, technical or vocational training. Those interested in attending college continue with their academic studies. After 12th grade, they may apply to local universities, and once accepted must wait until there are openings at the universities. Many HOINA students learn trades, including tailoring, computer technology, hotel management, nurse's aids, and administrative skills. Many HOINA students have graduated with college degrees in education, nursing, engineering, social work, business administration, fine arts, and computer science.